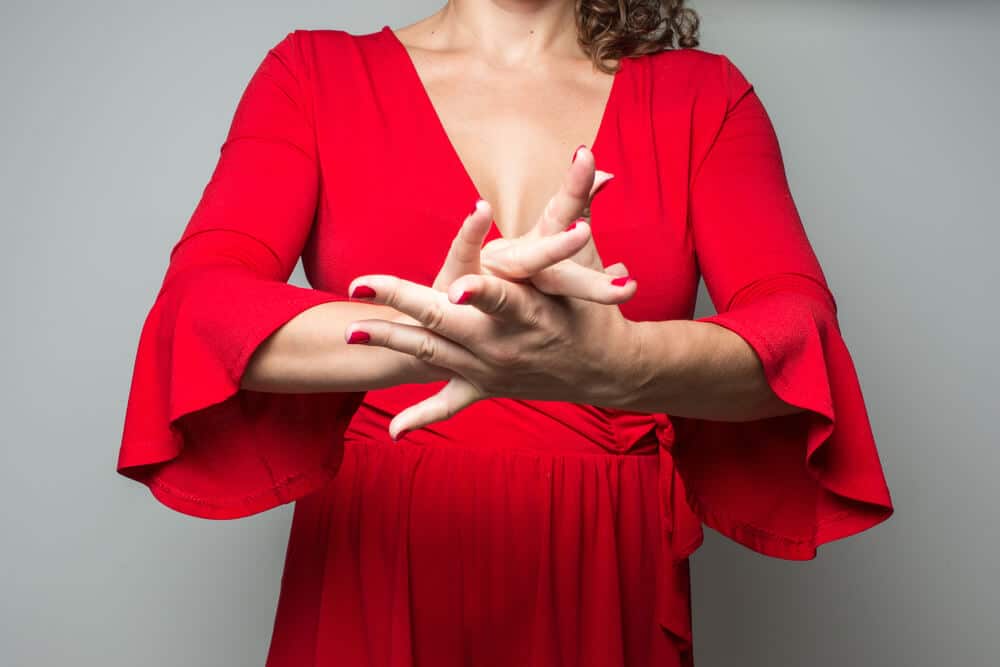 In the world of flamenco there are many expressions and terms that we do not use on a daily basis. One of them is "aflamencar", of which many are unaware of its meaning. The idea is to take the characteristics of flamenco music and singing and apply them to a theme, either by means of meter or intonation.
A resource used by a multitude of artists to add sonority to their repertoire, giving personality to their interpretations, thus expanding their versatility and interpretative capabilities, but without entering fully into the world of traditional flamenco. Thanks to this, melodies can be flamencoized to fuse styles and perform pieces with their own personal stamp.
But not only songs can be flamencoized, but also dances. All movements can be flamencoized and go beyond the classical postures. To do so, it is enough to study the movements, concepts and forms and try to flamboyantly express them.
What kind of music can be "aflamencarse"?
Flamenco is one of the main signs of identity of our country. Many consider it to be something that comes from within, without the need for a lot of theoretical musical knowledge. It is sufficient to let the duende come out and accompany the singing with a guitar or simply with the clapping of the hands.
However, another way to get to flamenco is to fall in love with it through the different musical styles and try to bring it to our specialty, whether on the violin, flute, piano or trumpet. But also by flamencoizing the melodies we interpret. The cante aflamencado can be taken, for example, to rock, jazz, rumba, blues or hip hop, and create surprising fusions. Virtually any song can be flamencoized with flamenco touches. This is known as Young Flamenco or New Flamenco.
How was flamenco music born?
The procedure of flamencoizing a melody is not complicated. It is enough to slow down the tempo and adapt the melody to the cante jondo. In fact, flamenco music is not a novelty. In the early years of flamenco, due to the need for styles by professional artists, songs were taken and the rhythm was adapted to make it slower and embellished with flamenco touches, giving rise to the style we know today.
But the flamenco music began to develop mainly in the decade of the 80s of the twentieth century, a time that stood out for the spirit of protest of the Spanish youth. Flamenco was influenced by styles such as jazz, pop, rock or blues and ended up merging with some of them, thanks to artists such as Paco de Lucía and Camarón, who managed to reinvent flamenco with new rhythms and sounds and attract thousands of followers.
With the passing of time, flamenco singing has been gaining more importance within the current music scene, especially with the entry of new artists such as Rosalía, Dellafuente, El Niño de Elche or María José Llergo, who have taken this type of music to another level. A new, more melodic and commercially oriented style, which is more widely accepted by the mass public than the original flamenco. And, as with today's new musical styles, it often includes the use of technology. It is very common to find a techno base throughout the piece, while the characteristic flamenco voice that stands out for its flamenco twists can be clearly heard above it.
In short, flamenco music was born out of a need to reinvent itself. Paco de Lucía and Camarón were the promoters of this, combining traditional roots with rock and pop. And, currently, some of the most successful singers in our country champion this genre that already has thousands of followers.
Share it! [sharethis-inline-buttons]