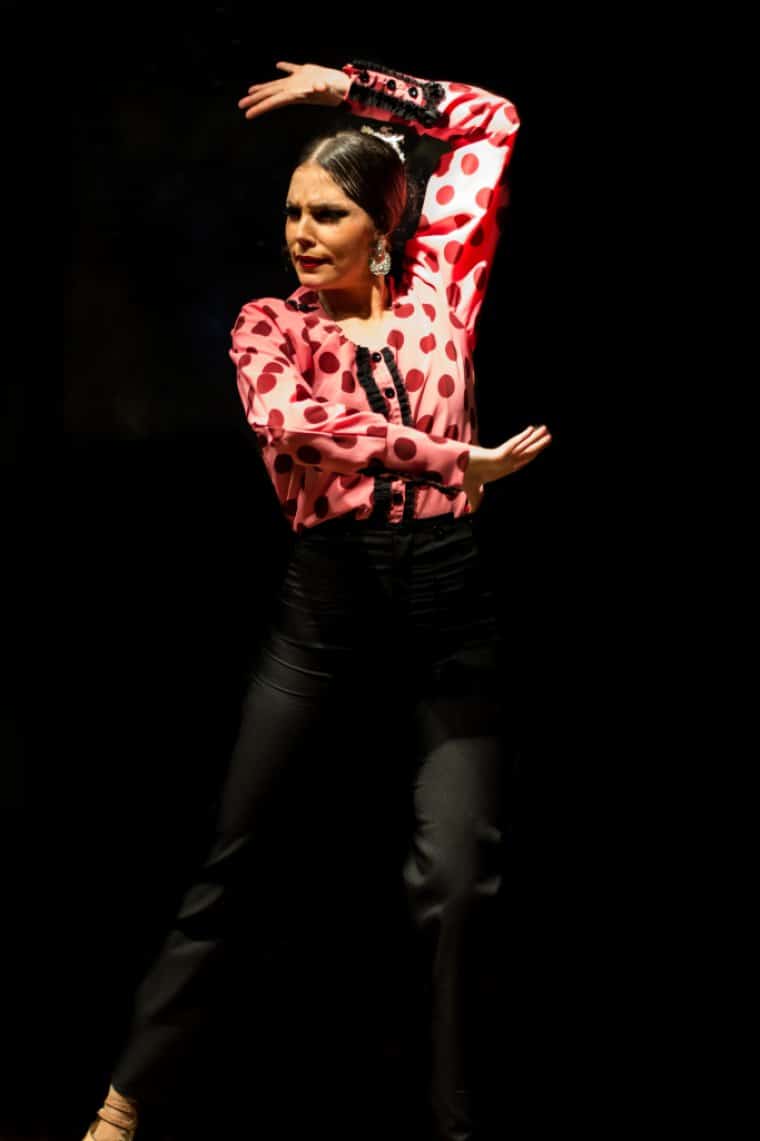 In the year 2000 she made her debut at the age of 8 in the Flamenco tablao "Sala Alhambra" under the guidance of the dancer Mariquilla.
Year 2001 combines for 1 year "Sala Alhambra" and tablao Flamenco "Albaicín". In 2001 she enters the Conservatory of Dance of Granada; she also continues in the Academy of Flamenco Mariquilla.
Year 2002, tour with Tatiana Garrido's company in Budapest.
In 2002 she began to teach Classical and Spanish Dance with Maite Galán.
In 2003 she joined the Ballet "Danzas de España" of Maite Galán.
In 2003 she began to take flamenco classes with Adrián Sánchez, with whom she spent two years. She continues her training at the Dance Academy of Maite Galán where she takes her annual exams in Madrid, at the Association of Teachers of Spanish Dance and Flamenco (APDE).
In 2005 she became the first dancer of the Ballet "Danzas de España" of Maite Galán. She continues her training at Maite Galán's academy, finishing the APDE courses in 2007, the same year in which she enters the Conservatorio de Danza de Granada Reina Sofía. He is in his 4th and 5th year of Professional Studies at the Conservatory.
In 2009, she moved to Madrid to the Carmen Amaya Dance Conservatory where she finished the 6th year of Spanish Dance with excellent grades and completed her academic training.
Year 2010/2011 works as a teacher at the Professional Dance School of Maite Galán.
Year 2012, he is part of the company "Alhucema" with which he travels to countries such as Sweden, France and Canada.
In 2012 and 2013 she is a teacher at the Escuela Municipal de Flamenco de Granada.
Year 2012 is part of the flamenco company Clavel y Flamenco, performing in places like Peña la Platería, Señorío de Nevada or Carmen de los Chapiteles.
Year 2012 tour of Sweden with the company Alhucemas led by Juan Miguel Giménez.
Year 2012 is part of the Dance Company of Oscar Quero, performing the production "Pasos de Valiente" in the Medina Elvira Theater of Atarfe.
Year 2012 finalist in the casting made by B-Mount Film for a TV commercial in Japan.
Year 2012 and 2013 works assiduously in the flamenco tablao "Templo del Flamenco".