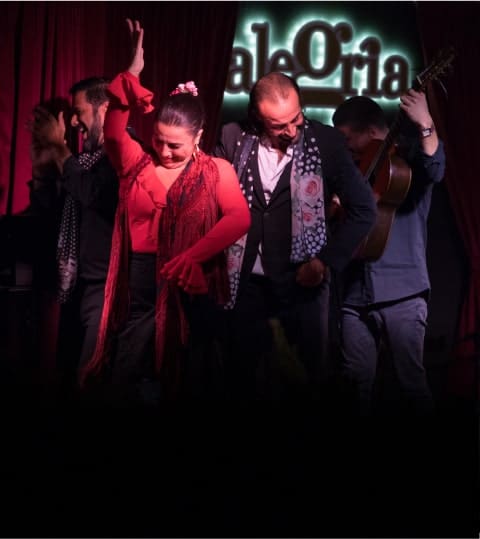 Flamenco is one of the most emblematic cultural manifestations of Spain, and Andalusia is its cradle. But what happens when we merge the art of flamenco with the magic of Christmas? The result is the wonderful tradition of the "Zambombas Flamencas," a unique musical and festive experience that is well worth experiencing. In this blog post, we will explore in detail what a zambomba flamenca is and what is the best time to enjoy a show.
What is a Zambomba?
The "zambomba" is a traditional percussion used in flamenco and is especially popular during the Christmas season in Andalusia. It resembles a kind of drum made with a clay or wooden pot, covered with a membrane or leather on top. Flamenco musicians and singers gather in the streets, bodegas, patios and other cozy places to share their art with the public.
Participants play the zambomba, often with a stick or mace, and sing flamenco carols, known as "villancicos de zambomba". These carols are an adaptation of the flamenco genre and often tell Christmas stories with an Andalusian touch. The zambomba not only provides the rhythm, but also a festive vibe that envelops the audience in the Christmas and flamenco spirit at the same time.
Best Time to See a Show
The best time to enjoy a Zambombas Flamencas show is, without a doubt, during the Christmas season. In Andalusia, these celebrations usually begin in December and last until Christmas Eve and Christmas. Zambomba events are held in different places, such as bodegas, public squares, neighbors' patios and tabancos.
The atmosphere is magical: twinkling lights, Christmas decorations, the fragrance of traditional sweets and warm flamenco singing and dancing. The zambomba shows offer an authentic experience, where locals and visitors come together to share the music, food and joy of the Andalusian Christmas.
In short, the Zambombas Flamencas are a unique manifestation of the rich Andalusian culture that combines the power of flamenco with the magic of Christmas. The best time to see a show is during the Christmas season, when Andalusia is filled with light, music and the warmth of the community. Don't miss the opportunity to live this unforgettable experience and enjoy the festive spirit of the region.
Happy Holidays!
Share it! [sharethis-inline-buttons]