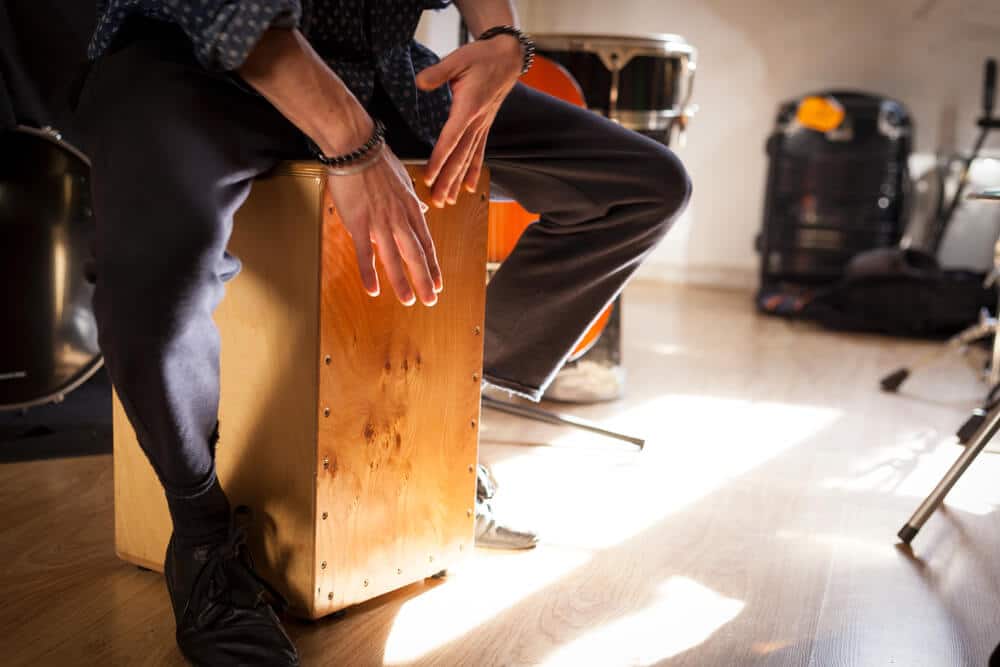 Who has never heard the expression "¡Olé!"? If you are looking for a technical definition of what is the Flamenco JaleoYou will notice that it is synonymous with confusion, alluding directly to a noisy and lively environment. This is not at all strange to us. Flamenco is grace, passion and style, but above all it is an artistic manifestation full of energy that uses from gestures to exclamations to express it.
Today, in this article we explain you what are the flamenco jaleoshow they originated and what is their historical influence on other palos that have arisen subsequently, as is the case of bulerias.
What is Jaleo Flamenco?
When we talk about jaleo as a flamenco palo, we must take into account that there are two types of use. On the one hand, the exclamations of euphoria that they encourage during the dance that you can hear if you attend a jaleo flamenco show in Malaga… And, on the other hand, a genre who played an important role in the popular folklore of the 19th century and who introduced numerous musical elements into the world of soleá and bulerías.
Today, the flamenco jaleo of Malaga is a kind of jotilla or fandango sung in Andalusian cadence, including those expressions that the flamenco artists exclaim throughout the show. However, although it may seem so, they are not exclamations that are made by chance, but respond to a metric performed in an "insistent" way, which distinguishes it from bulerías and brings it closer to the soleá, which has to adjust to the rhythm of all genres in order not to break the magic that any flamenco performance has to transmit.
What are the origins of Jaleo?
Within flamenco, the jaleo had its origins in Jerez de la Frontera, through which performances with an Andalusian aroma were offered. Over time, it gradually dissolved and lost strength, until it became the chuflas and bulerías that emerged at the beginning of the 20th century.
Many consider that the flamenco clamor is a clear predecessor of the "soleá" and many of its variants that fell into disuse when the relative styles crystallized, but the gypsies from Extremadura managed to revive them.
How to dance the flamenco jaleo
In the jaleos del flamenco, the compás is very similar to that of bulerías, which is why it is sometimes confused, but the truth is that this palo has its own unique phrases and tonalities. In fact, the jaleo of Malaga flamenco has to conform to certain characteristics provided by its musical structure:
Tonality:

the melodies adopt tonalities based on Andalusian cadence and, sometimes, tonal cadences.

Compás:

at the beginning it is marked as a bulería, but the style is softer and more similar to the "jotera".

Stanza:

normally, the coplas are of 3 verses, with humorous lyrics, always looking for good spirits and fun.

Clefs:

the first beat is always accented, which can be part of a 3×4 or 3×8 time signature, depending on the speed at which the artists want to go.
Examples of Flamenco Jaleos
The interjection "¡Olé!" is one of the most popular jaleos and is still very present today. But what is certain is that we can identify numerous examples of jaleo in popular Spanish compositions.
Two examples are "
En el café de Chinitas" and "Anda jaleo",
popular songs composed by Federico García Lorca. Both songs were recorded in 1931 and enjoyed great success, largely thanks to the singer Encarnación López, known as "La Argentinita", who sang and played castanets while Federico accompanied her on the piano.
In short, the flamenco jaleo is a flamenco palo that tries to be revived with gestures, clapping and sound expressions to encourage the dancers. A very artistic manifestation of stimulating the energy that is experienced within flamenco and with which the public can identify. A truly beautiful expression of art for lovers of this genre.
Share it! [sharethis-inline-buttons]